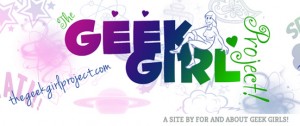 My first written interview just went live! Thank you to fellow writer Victoria Irwin of the Geek Girl Project for giving me the opportunity to tell fellow mystery lovers about SKYLAR ROBBINS: THE MYSTERY OF SHADOW HILLS.
Victoria's questions really made me think! She asked probing questions; like, what inspired me to write about a thirteen-year-old sleuth who constantly risks her life to solve mysteries? Maybe it started when I played as a six-year-old girl in the hidden closets and secret passageways of a run-down Santa Monica two-story my parents almost moved us into. Tori asked me everything from why I chose to pit a young, quirky detective against a teen witch with tricks up her sleeve, to why I chose to oppose white and dark magic–and whether the dark side won.
You can check out my interview and read my answers by clicking here. Please also take a look around Victoria's Geek Girl Project site for more exciting content for those who like to read!